Current Promotions
2019 Holiday Sales!
Purchase a $200 Value Gift Card for Just $150

Receive a FREE Steam Treatment when you Purchase a Gift Card of $100+ Value

Book Your Color Service for January-March and Receive a FREE Olaplex Treatment ($30 Value, Deposit Required)
Package deals
Bundle and Save on Your Frequent Services
DevaCuts : Buy 6, Get Your 7th DevaCut at HALF OFF
Thermal Silkenings : Buy 5, Get Your 6th Silk Press FREE
Steam Treatments : Buy 5, Get Your 6th Treatment FREE (hydration and/or protein)
Child Braid Sets : Buy 5, Get Your 6th Braid Set FREE (beads/added hair additional charge)
Special Services
We specialize in all types and textures of hair with a constant focus on health and maintenance to suit the unique needs of each client.
Naturally Curly Hair
Not all textures are created equal. Our DevaCurl stylists are specially trained to shape, cut, style, and maintain curly hair. From 2A to 4C textures, we can help you fall in love with your natural curl pattern.
Formal Styling
Our team is honored to offer styling services for your special event - bridal, prom, and all that is in between. Salon rental is also available for wedding parties, bachelorette celebrations, etc.
Thinning Hair
Consult with one of our stylists on treatments and styling options that may be able to address your concerns with thinning hair.
Transitioning Hair
Transitioning? We can customize a maintenance plan to restore health, strength, and shine to your natural locks while maintaining as much length as possible..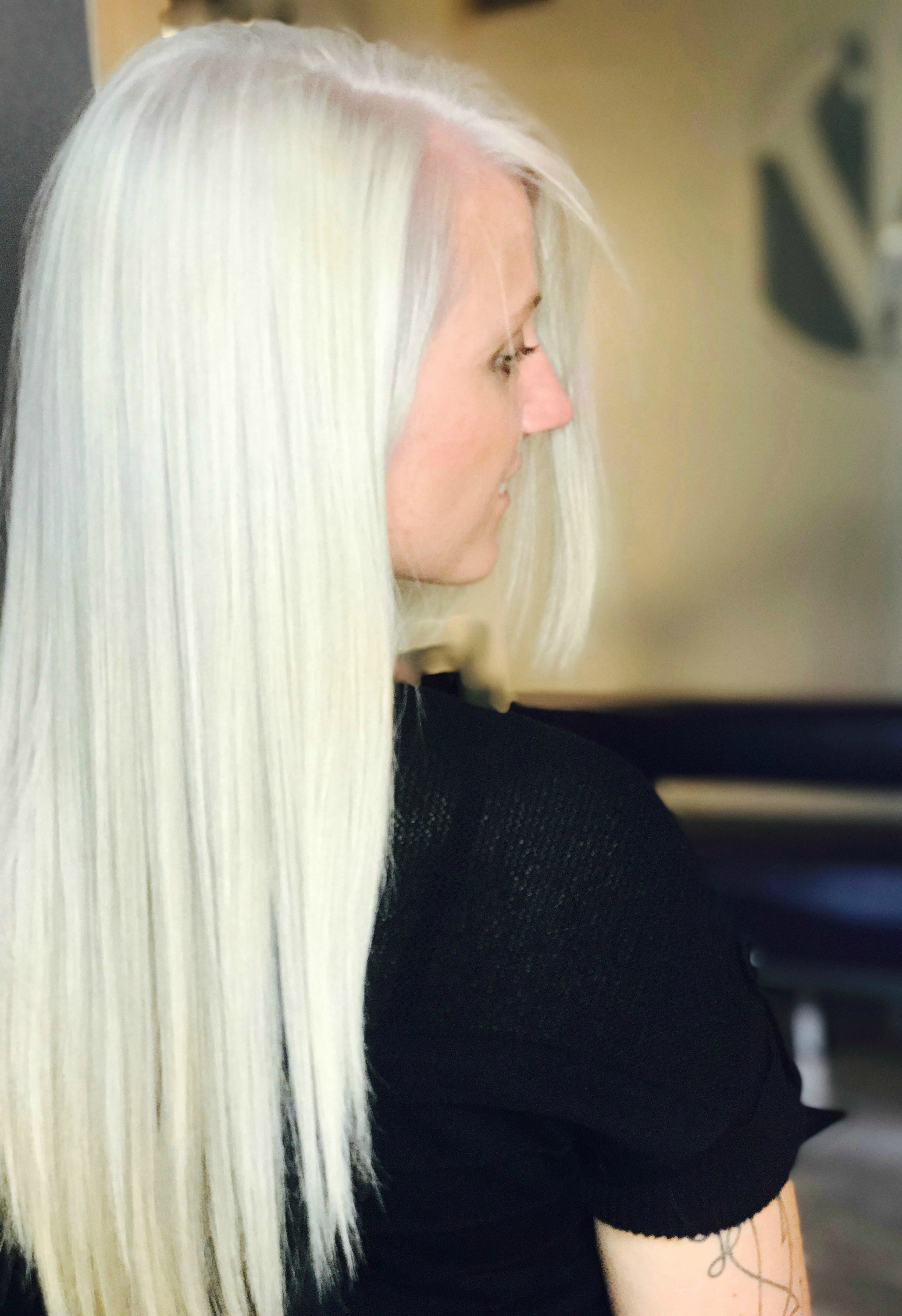 Platinum Blonde
Our team will help you achieve your Platinum Blonde goals in the minimum number of sessions while maintaining the health and integrity of your hair.
Creative Color
If you're considering joining the #UnicornTribe, look no further. Our color experts can even create a custom conditioner to retain your hue between appointments.