Toners: Demystified!
What is a toner?
A toner is a color product that focuses on perfecting a shade or hue of color by adjusting the pH level of the hair. Toners are demi-permanent, meaning they are not permanently changing the chemistry of your hair cuticle, and are ideal for trying something new without committing to a long-term color change.
Toners are custom-formulated and applied to the hair after a color service to adjust to a warmer or cooler shade. They are most often used with blonding services to create a perfect level of blonde for your preference. Toners can help create additional depth and texture of the desired look that sets a salon color service apart.
Why do I need one?
When using a decolorizer on the hair, or making it lighter than it currently is, the process that is often misunderstood. When lightening or bleaching the hair, it is not lightened to a particular shade, but rather all color tones are removed from the hair to create a blank canvas for painting the new, desired color. Because everyone's hair reacts different to lightening chemicals and stylists must account for previous chemicals applied to the hair, decolorizing can leave the hair looking more yellow or orange than is desired.
This is where toners help to adjust the lightened tone of the hair to reflect the desired goal. They are not required in all lightening services, but if a particular look is requested or if previous color applications have resulted in lightened hair that is not a tone that the client likes, a toner will correct the canvas.
Why do I have to pay extra for toners in lightening services like highlights?
As stated above, some clients don't require toners because the final product of removing color from their hair with lightener has achieved what they were hoping to. Toners aren't necessarily required for every client or for every lightening service. When they are necessary, additional product and time from the stylist is required to ensure you leave with a look you love, so there is an associated charge to the client.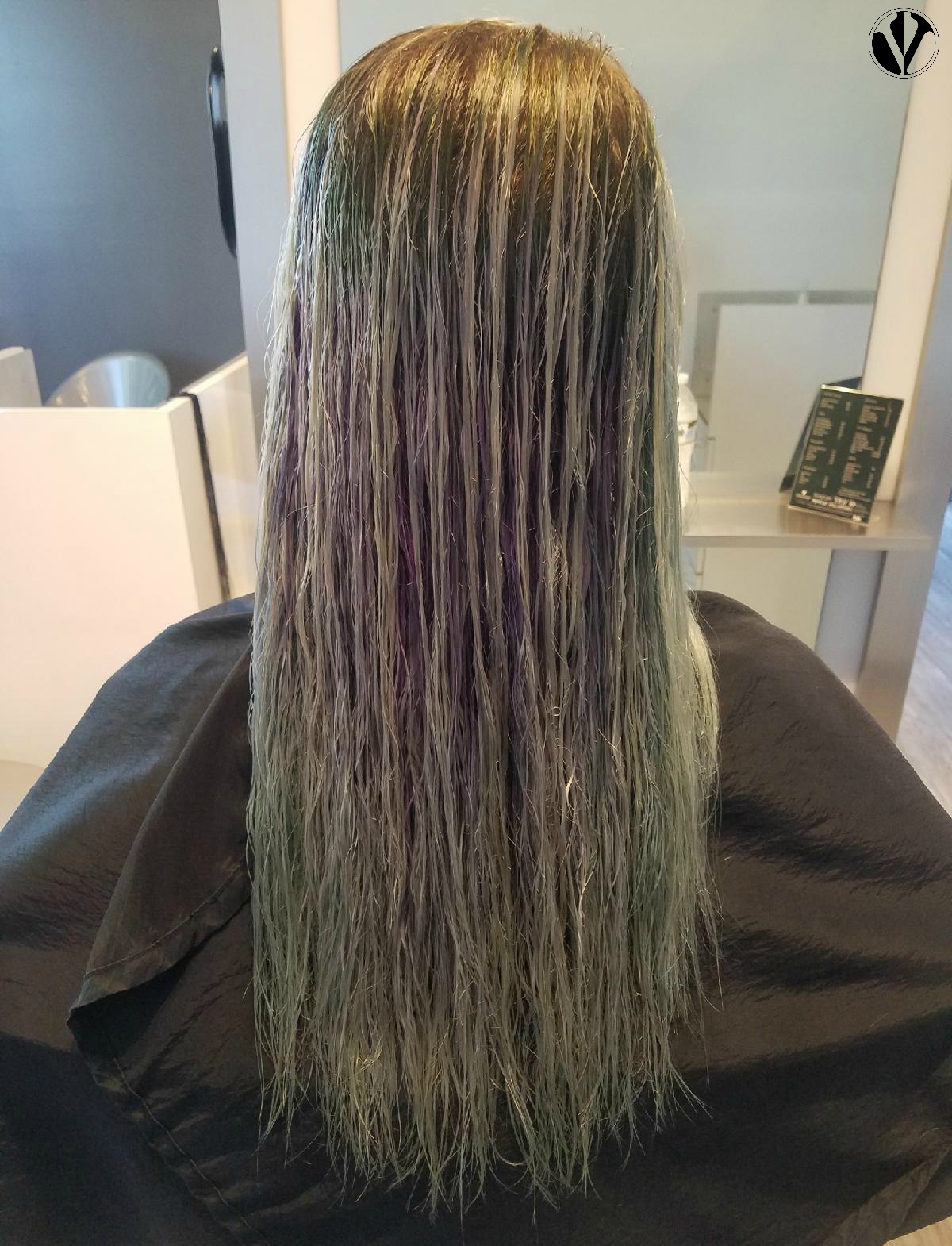 This client wants to go from her Mermaid Hair back to her natural blonde
You'll notice the mixed shades of blonde, especially near the root, resulting from lightening previously-colored hair.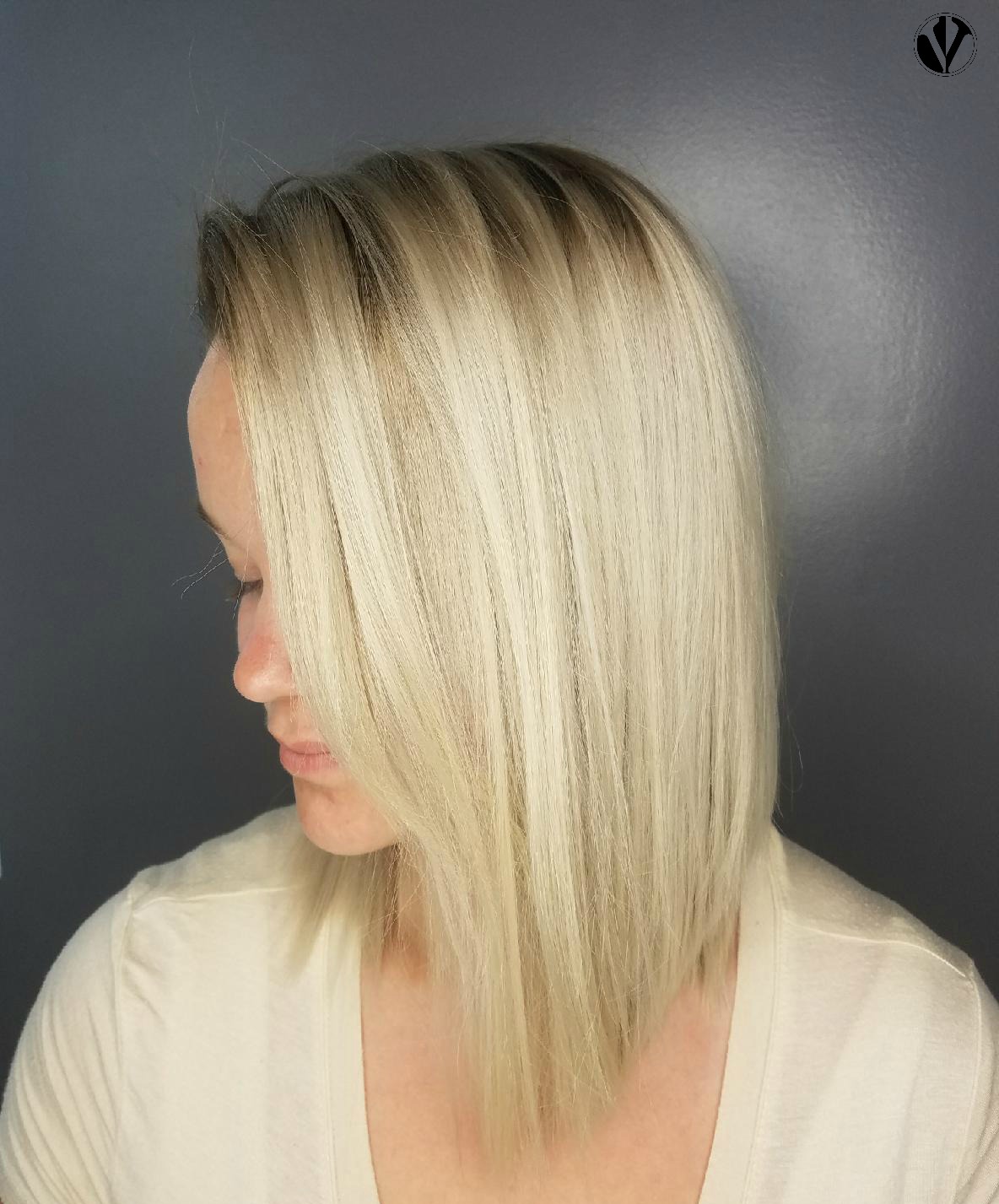 A toner helped to create a more even blonde while removing the brassy tones from the root
Professional coloring is chemistry. It involves using the color wheel to determine how to get a client from Point A to Point B while also maintaining the health and integrity of the hair. Stylists must customize each color formula and carefully create a lightening process considering aspects like pH, porosity, and factor in any risks that may be posed to the client due to the history of chemical applications and color processing in a client's hair. This is a particular challenge when box color has been applied.
Toners are a part of the chemistry that stylists use in perfecting the final look of color services for clients. They can also be applied on their own between color services to buy time between retouches, and clear toners can deepen color and add shine to the hair.