Clip-In, Tape-In, Sew-In Extensions, OH MY!
We get lots of questions about the different options available for extensions and which is the best to choose from. We offer several different extension application services and thought we would help explain the differences for inquiring clients!
Please note that all extensions services require a consultation first!
Clip-In Extensions
Clip-In Extensions are best suited for clients looking for a short-term option that will help them achieve a long hair style in the near future. This service is recommended for clients who want low-maintenance, short-term duration from their extensions, and want the ability to easily remove and reapply the extensions as desired. We often recommend Clip-In's for brides who want to take their extensions out immediately after their wedding day since a salon visit is not required for removal.
Tape-In Extensions
Tape-In Extensions provide a more natural, blended look while allowing clients to wear their style for longer periods of time. Tape-In Extensions require the proper care and maintenance to ensure they last for the desired period of time and prevent damage. Clients are advised not to attempt to remove these extensions at home since a medical grade adhesive is used to secure placement. Without proper removal, damage and breakage to the client's natural hair can occur. With the proper aftercare and quality of extensions, tape-in extensions can last several weeks before you begin noticing the growth of new hair. The placement can be altered to allow for versatile styling like ponytails and extensions require reapplication once the new growth begins to affect their placement.
I-Tip Extensions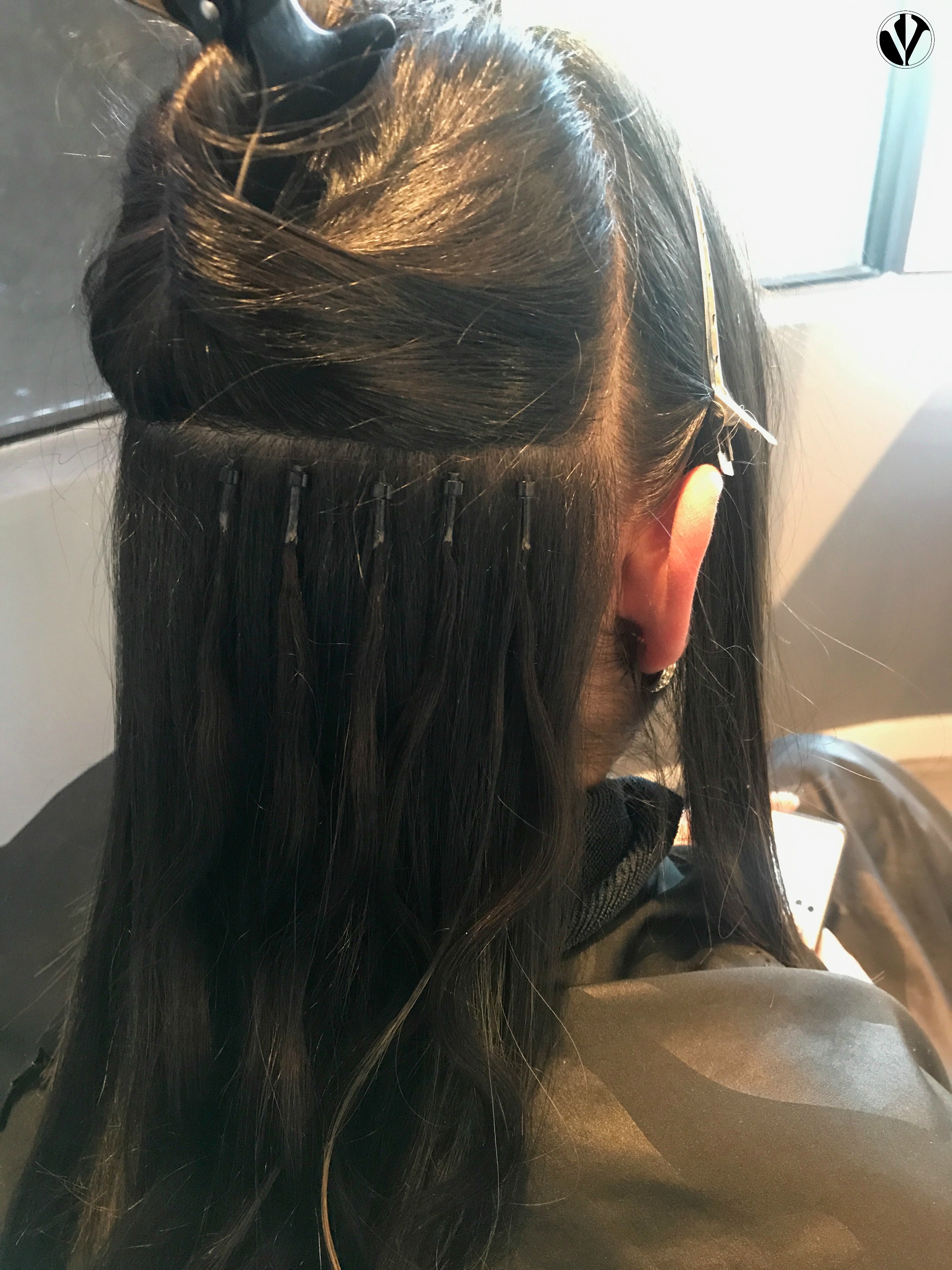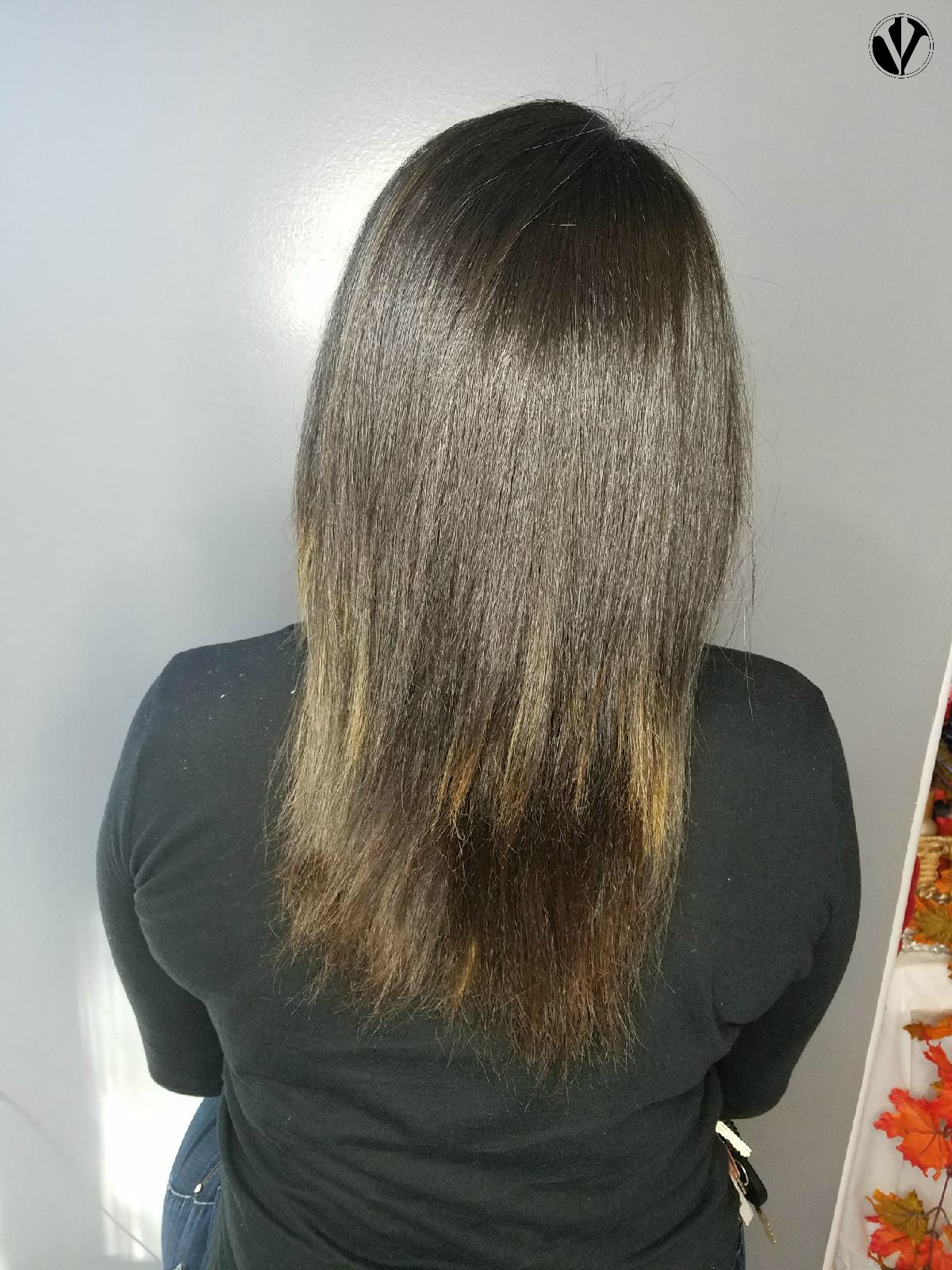 This type of extension application allows for extreme versatility and natural blending as smaller tracks of hair are attached to small sections of natural hair. These extensions are ideal for adding length and volume since the tracks are not flat as they are with clip-in and tape-in extensions. With the proper aftercare and maintenance, these extensions can last weeks longer than tape-in extensions and are gentle on the amount of stress they put on your natural tresses. While the application for this service typically takes longer to complete, the results are worthy!
Sew-In Extensions
Our most popular extension service, a Full Sew-In will allow you to completely transform your look, texture, color, and style for the longest duration while protecting your natural hair to encourage growth. Your natural hair is braided down and then wefts of hair are sewn in for a sturdy extensions application with minimum maintenance. With the proper aftercare, your sew-in can last several weeks without your grow-out being evident. After your stylists removes your extensions and braids, you'll notice healthier hair and exceptional growth while you've allowed your natural hair to relax from product and heat! These services are especially beneficial for clients who are experiencing problems with hair loss, thinning hair, etc.